List
Story > NEWS > Detail
[Resources] the Appearance and Concept of Co-working Office
Modern society has been transformed into a content-oriented society based on diverse knowledge. The economic level has also developed rapidly, transforming social values into a center of material ownership. These changes have also made many changes to the environment of human life. Since the recent transition to the era of low growth with the global economic downturn, the concept of lifetime employment has changed for employees, and continued efforts to create jobs have been taken for granted. However, when the nation's economic development reaches a certain maturity stage, opportunity-seeking start-ups will gradually lead to an increase rather than job creation centered on large companies, as they lead the market through innovative activities and become a source of job creation.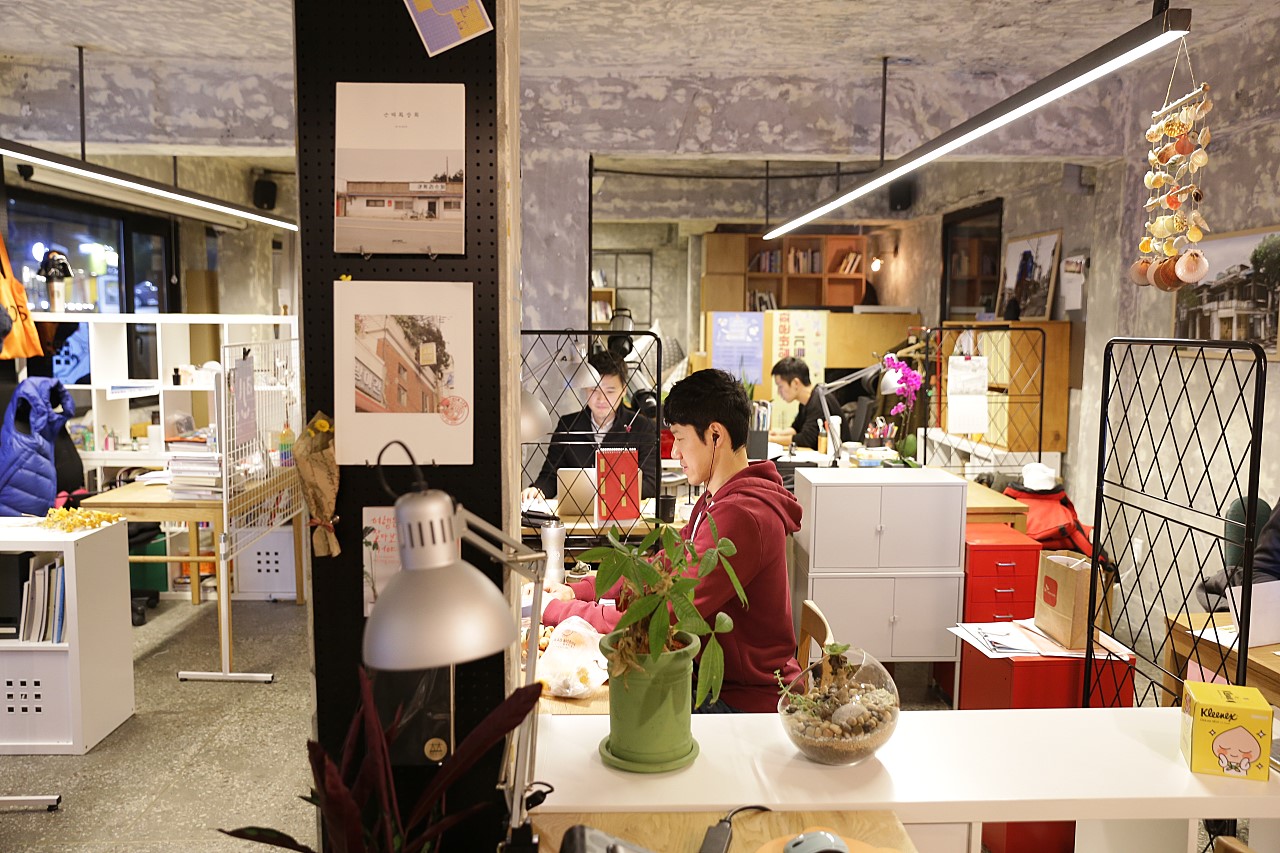 <Photo Source: Platum>
Preliminary start-ups and start-ups want to interact with other people's knowledge and ideas, get mentored or connect investors to identify and solve problems they face when starting a company. As a result, an environment that provides these business activities has become increasingly necessary, and the sharing economy of production and consumption has been driven by the changing times. In addition, the economic recession era has led to an era of avoiding excessive consumption, which has led to more worries and moves on how to effectively utilize the resources given on his behalf. A shared economy refers to an economic activity that is perceived as a concept of renting and sharing goods rather than owning them, and the rapid development of communities and networks can be attributed to this shared economy. The shared economy emerged in earnest, first used by Harvard University professor Lawrence Lessing since the 2008 financial crisis, in the form of spending available to owners and buyers at lower prices.
The U.S. weekly magazine Time cited a shared economy as one of the "10 ideas that could change the world" in 2011, and the Davos Forum in 2016 has also been a constant topic of conversation throughout society, with the government selecting a shared economy as a future innovative business. The development of digital networks and the rise of single and small start-up companies are behind the emergence of the coaching office, and this is a major cause of the disintegration of traditional jobs and workplaces in the 20th century.
Co-working offices have emerged in the face of a long-term economic downturn, with the advent of a shared economy that aims to reduce ownership needs and effectively utilize already given resources instead of mass production and overconsumption. In Korea, after the emergence of the "business center" in the early 2000s, it was operated in various forms including "coworking space" and "soho office" and was reintroduced with the development of a shared economy. In a shared economic society, where knowledge and information are exchanged within the community and cooperation are considered important values, the coaching office has become very influential.
"Co-working Space" is a dictionary meaning "working together" and an open office for individuals and small businesses. The term "Cowling" was first used by Bernie DeKoven in 1999, and the first appearance of "Cowling Space" was in San Francisco in 2005 by Brad Neuberg, who coined the term "Spiral Muse Cowing Group." Three engineers, including Brad Neuberg, who worked as freelance engineers, opened the door to other people in need of space during the day, which they see as the creation of a business model for the Co-working Space. Coworking was then called after meeting with the words "space" or "office," and developed into a space where many freelancers and small businesses work together.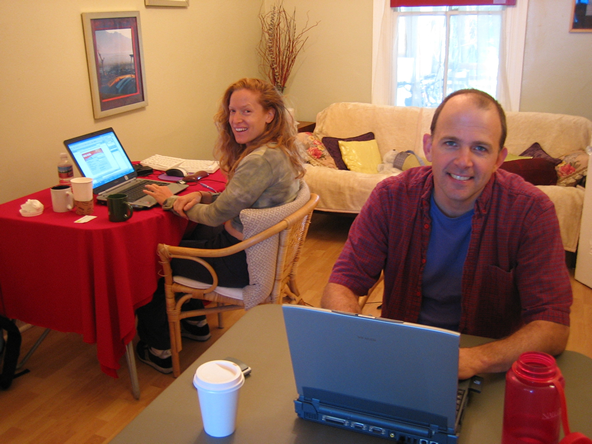 <The first people to move into the Co-working Office, started by Brad Newberg>
Co-working space, also known as the "shared office," refers to a place where independent and liquid people in each field gather in one place to share their knowledge and values and create new businesses or ideas through cooperation. It is also a community workspace where opportunities for employees to participate and communicate with each other smoothly in order to promote and develop individual values of employees. It is also a place where people gather and share their ideas with each other as a complex art space. Unlike previous offices, rental sizes vary from desk units to medium to large areas, and they share public spaces that are less utilized such as conference rooms. The Co-working Office is a space where people who work independently, share values, and want to each other Co-working offices can reduce rent and increase collaboration in the workplace, and improve the quality of life for individuals through voluntary and intensive work. People who move into the Co-working Office have opportunities for collaboration in open spaces and form sustainable communication and relationships.